This brewery-of-the-day has passed.
Theakston Brewery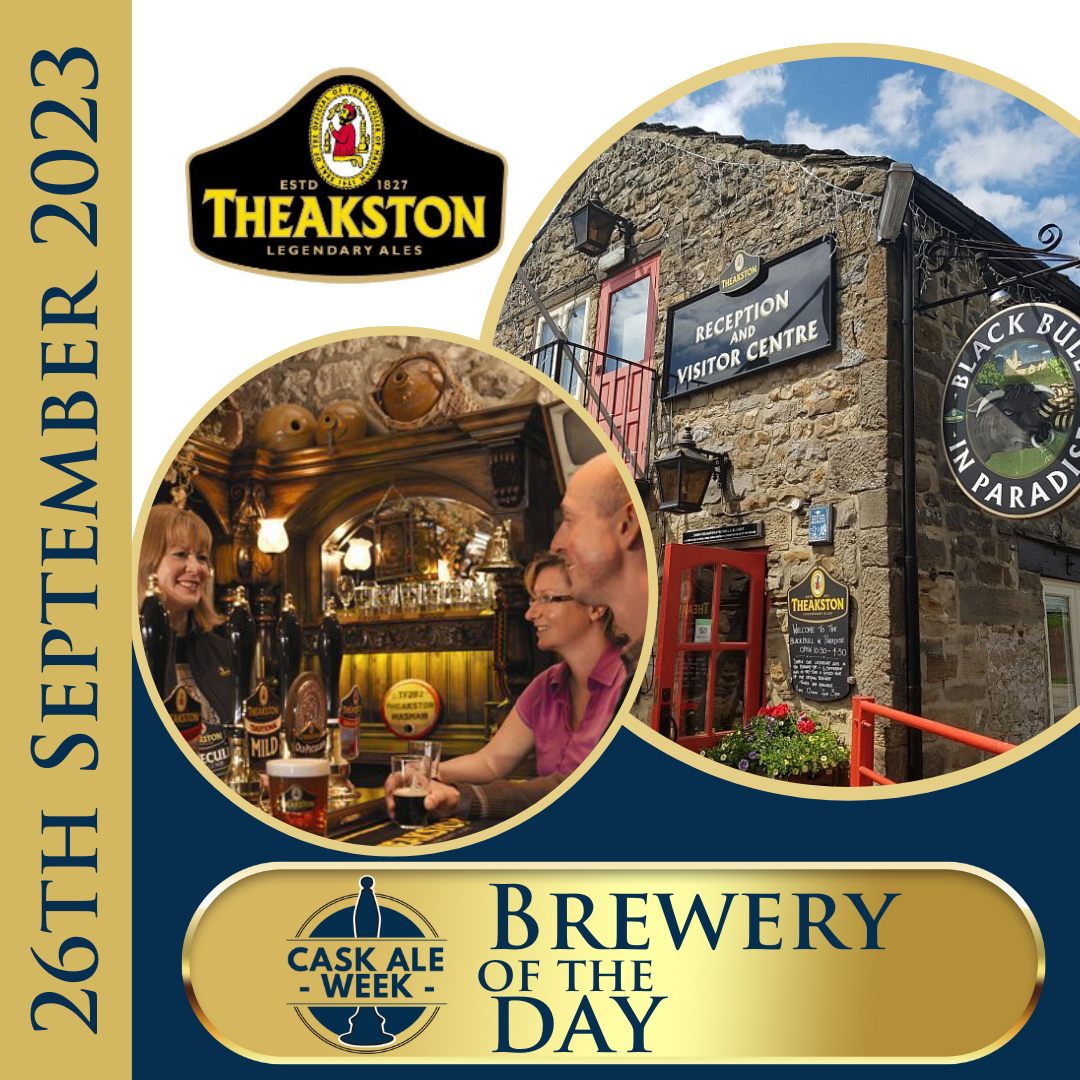 Theakson Brewery has been chosen for today's 'Brewery of the Day'.
Theakston is one of Britain's oldest established family brewing companies and is famed throughout the country and overseas for its wide range of premium ales brewed in our historic Victorian tower brewery.  Their legendary Old Peculier beer is sold in many countries overseas and is widely admired as a world iconic beer.
Located in the Yorkshire Dales market town of Masham, North Yorkshire and controlled and run by fifth generation, direct family descendants of the founder, Robert Theakston. They use Robert's passion for quality ingredients and brewing as the guiding ethos that has ensured their company's place at the pinnacle of the brewer's art today.
Having an amazing history encompassing everything from world wars, economic highs and lows, takeovers and buy-backs throughout nearly two centuries of brewing, today, Theakston remain at the forefront of the craft beer revival with customers all over the UK. We play an active role in supporting arts, sport and the local environment both in North Yorkshire and further afield.
Cooperage
Theakston have employed coopers since the founding of the company in 1827 and today, Theakston Old Peculier in hand crafted oak casks is regularly ordered by licensees and made available to them across the north of the country. Theakston are very proud of their coopering tradition and to be able to continue the history of coopering, being one of the last remaining breweries in the UK to still have an in-house cooperage.
For many hundreds of years before metal casks were invented, wooden casks were the only means by which not just liquids but also foodstuffs were transported, not least within the brewing industry. But such has been the success of the introduction of the metal version that very few brewers today still retain a cooper. The reason for this is that to make an oak cask of precise content from non-standard widths of oak is a true craft which cannot be replicated by machine. The manufacture of metal casks contrastingly is an automated process.  Find out more here.
Find out more by visiting Theakston's website, here.
Book a brewery tour here.
Visit their shop here.