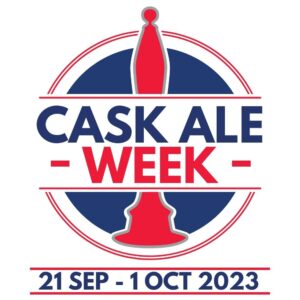 #CaskAleWeek
Cask Ale Week is an annual celebration of Britain's national drink – cask beer! It's an opportunity for pubs and breweries to get involved and encourage their customers to try and promote real ale by organising events and activities throughout the week.

Formed in the early noughties by Cask Marque, Cask Ale Week is supported by the major trade organisations, brewers & pub groups as well as The Campaign for Real Ale (CAMRA).
To get involved, simply click here to download resources. Why not link planned current events with Cask Ale Week and maximise publicity.  You don't have to be a Cask Marque member to take part and if you are a real ale drinker, click on our events page to see what's going on near you or why not encourage your local pub to take part.

We do not encourage underage drinking. Drink Aware

This site is for over 18's only. Please drink alcohol responsibly.