This brewery-of-the-day has passed.
Railway Porter by Five Points Brewing Co.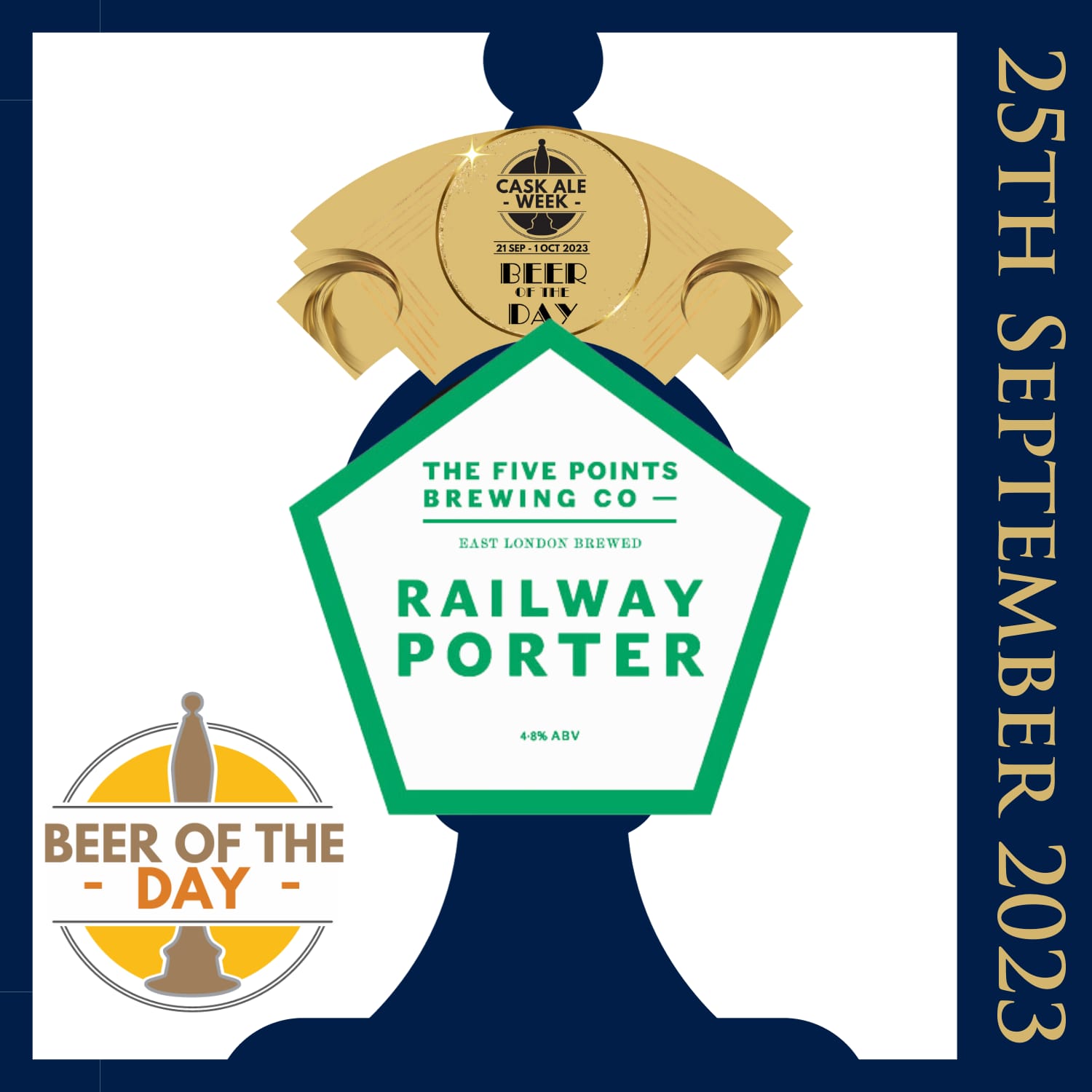 Today's Beer of the Day has been chosen by judge, Jonny Garrett.  Jonny is a London-based beer writer, author, and filmmaker. As well as writing regularly for Good Beer Hunting, he is the founder of YouTube's Craft Beer Channel.
His choice is the delicious Railway Porter from The Five Points Brewing Company.
He said:
"For me, autumn is about porter – beers that smell like firesides, warm oak, hot coffee and dark chocolate. Those are the notes I get from Five Point's beautiful Railway Porter, which is given a velvety smooth texture from the natural carbonation of cask. There's no place I'd rather be on a blustery October day than in the pub, with a pint of Railway in front of me and the prospect of a few more."
About Railway Porter:
A classic, robust London style porter.  Smooth and full-bodied, bursting with aromas of dark, bitter chocolate, and roasted coffee. Brewed with 100% British ingredients, including Goldings from Hukins Hops, and an array of seven different malts.
Find out more by visiting here.