This brewery-of-the-day has passed.
Sussex Best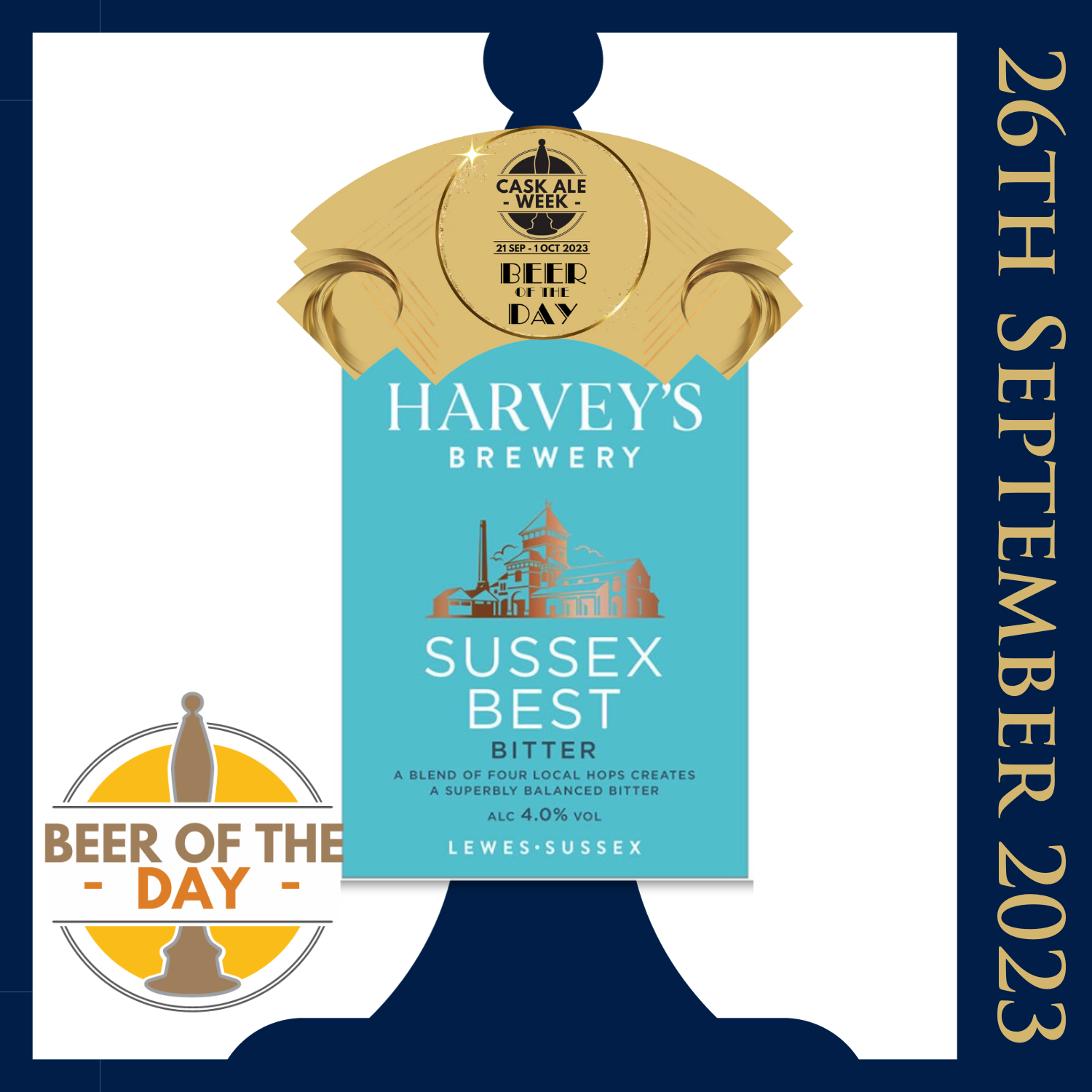 Today's Beer of the Day judge is Rebecca Pate, Beer Sommelier and Cask Marque's very own Social Media Manager.
Her choice is legendary Sussex Best from Harvey's Brewery. She said:
"I'm delighted to be the one to nominate Harvey's Best because it's a popular beer with a legendary status. I was lucky enough to spend some time in Lewes this summer, where I fell in love with this beer all over again.
Sussex Best is a balanced beer with a prominent hop character. At 4.0% ABV, it makes for a easy-drinking beer that you can enjoy all afternoon long."
About Sussex Best
A superbly balanced bitter with prominent hop character. Using a blend of four local hops, water filtered through the Sussex Downs over 30 years, and Harvey's unique 60 year old yeast strain, Harvey's Best Bitter is the embodiment of Sussex.
Find out more here.