This brewery-of-the-day has passed.
Adnams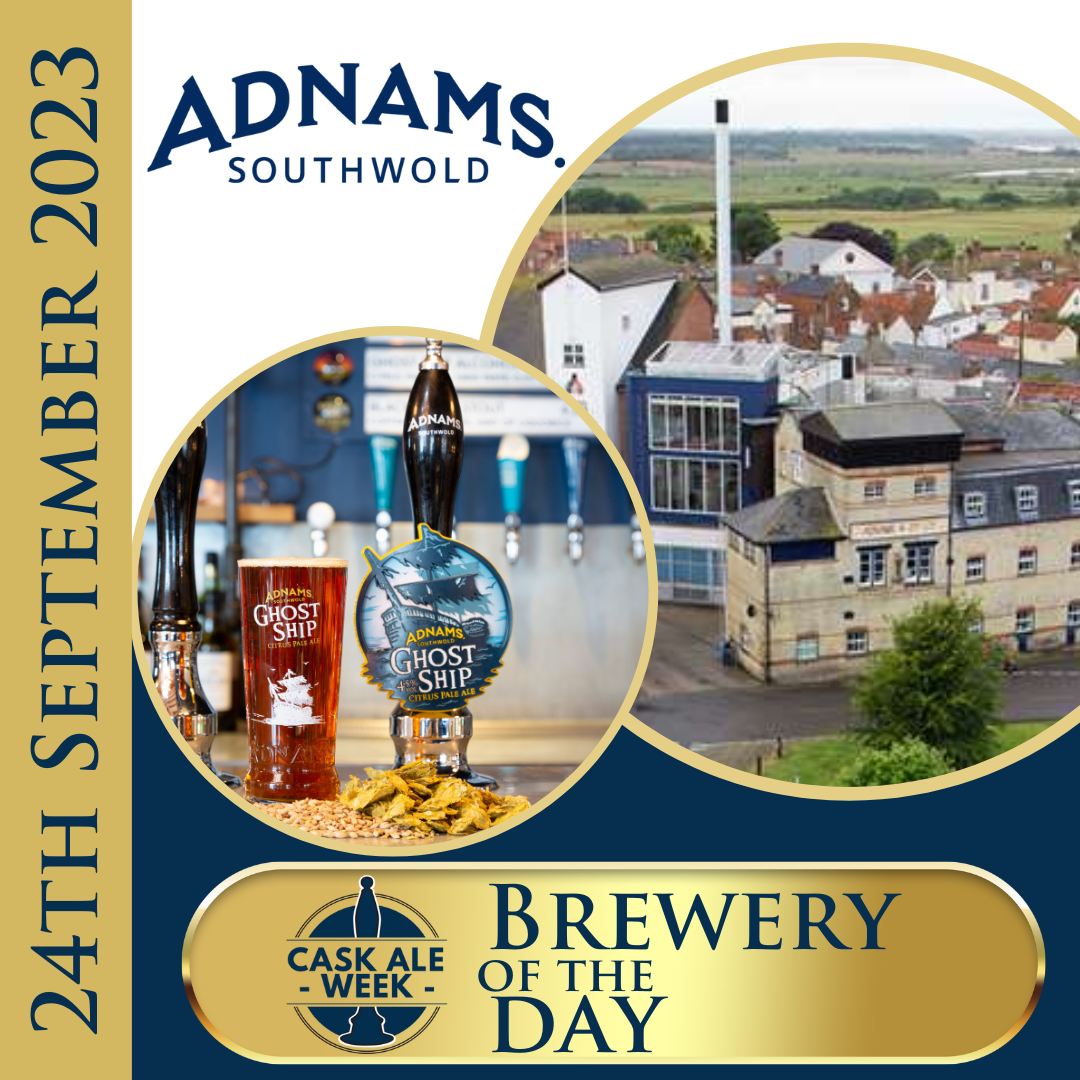 Adnams is our Brewery of the Day on day 4 of Cask Ale Week.
Founded by George and Ernest Adnams in 1872, Adnams began as a Southwold brewery on the Suffolk coast and has been fiercely independent for the last 150 years.
In 2010, Adnams became the first brewery in England to build a distillery on the same site. Its pioneering spirit has enabled Adnams to become a distinctive brewer, distiller, wine merchant, retailer, publican, and hotelier.
They craft well-loved premium beers and spirits, and work with some wonderful producers to bring you the best wines in the world. Their stores, hotels, pubs, and inns reflect their individuality and the personality of their incredible teams.
Their famous cask beer include, Ghostship, Broadside and Southwold Bitter.
Find out more by visiting – www.adnams.co.uk
Book onto one of their famous brewery tours here.
Find a pub and hotel to stay and visit here.