This brewery-of-the-day has passed.
Salopian Lemon Dream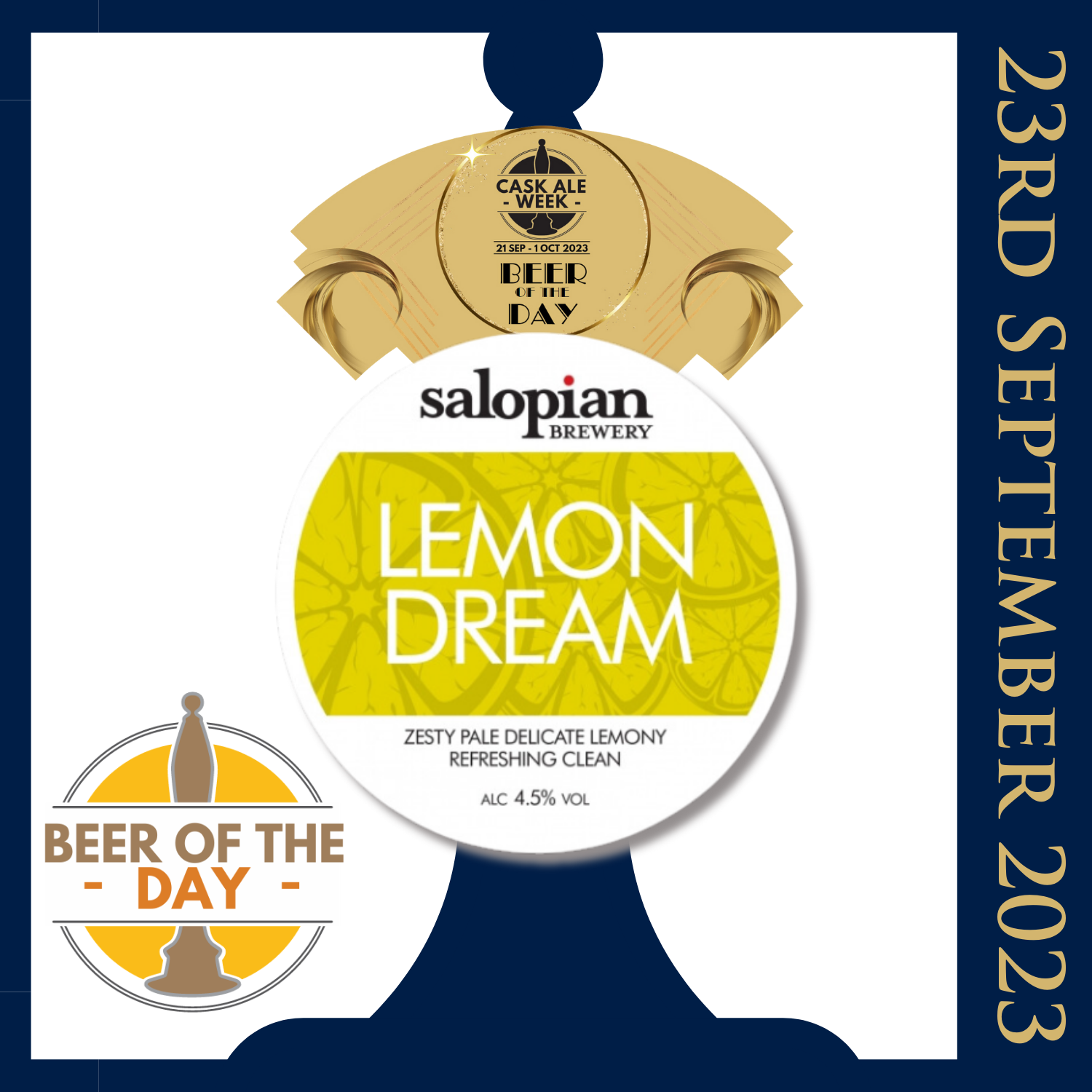 Our Beer of the Day for Day 3 of Cask Ale Week is Lemon Dream from Salopian.
Lemon Dream made its debut in 2001 and has become one of our most loved beers as it is both a great gateway for drinkers entering the world of cask, alongside being a staple with more practised drinkers, thanks to being a very refreshing and easy drinking golden ale. Each batch is brewed with 260 hand cut lemons which add beautifully subtle zesty aromas and a citrus filled fruity finish.
Trevor Hourican from Salopian commented "We are thrilled for Lemon Dream to be chosen as beer of the day during Cask Ale week – cask is the beating heart of Salopian and this week provides a wonderful spotlight on our national drink and its unique dispense that can only be enjoyed fully in the pub with friends. We look forward to raising a glass or two later"