This brewery-of-the-day has passed.
Hook Norton Brewery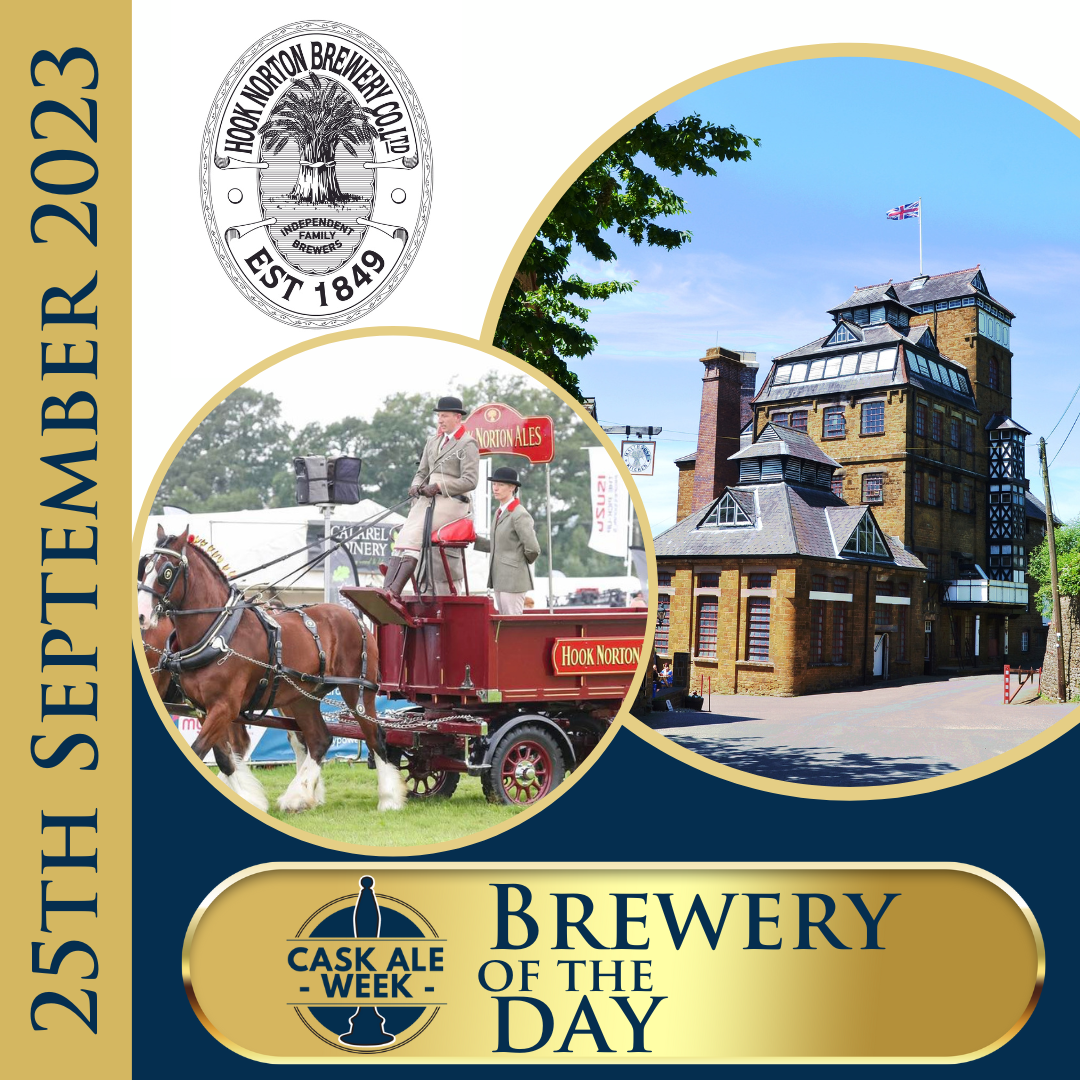 Hook Norton have been chosen as our Brewery of the Day for day 5 of Cask Ale Week.
Brewing since 1849, Hook Norton Brewery has been in the same brewing family for 5 generations and continues to produce a wide range of award-winning cask, keg and bottled beers from its 5-story Victorian Tower Brewery.
Hook Norton offer a selection of seasonal ales that complement the established core range, creating complexity with naturally grown ingredients and water drawn from the wells beneath our brewery.
They are a proud, passionate, independent family owned brewery located in the Cotswold Hills. Every ale uses the finest ingredients, is openly fermented and handcrafted to give each one a character of its own. Keeping tradition alive they deliver beer by dray using a team of four Shire horses. Read more about the Shire horses here.
Visit Hook Norton's website to find out more.
Enjoy 10% OFF when you buy a case of Hooky ale. Use code: HNB1849. Order online here.