This brewery-of-the-day has passed.
JW Lees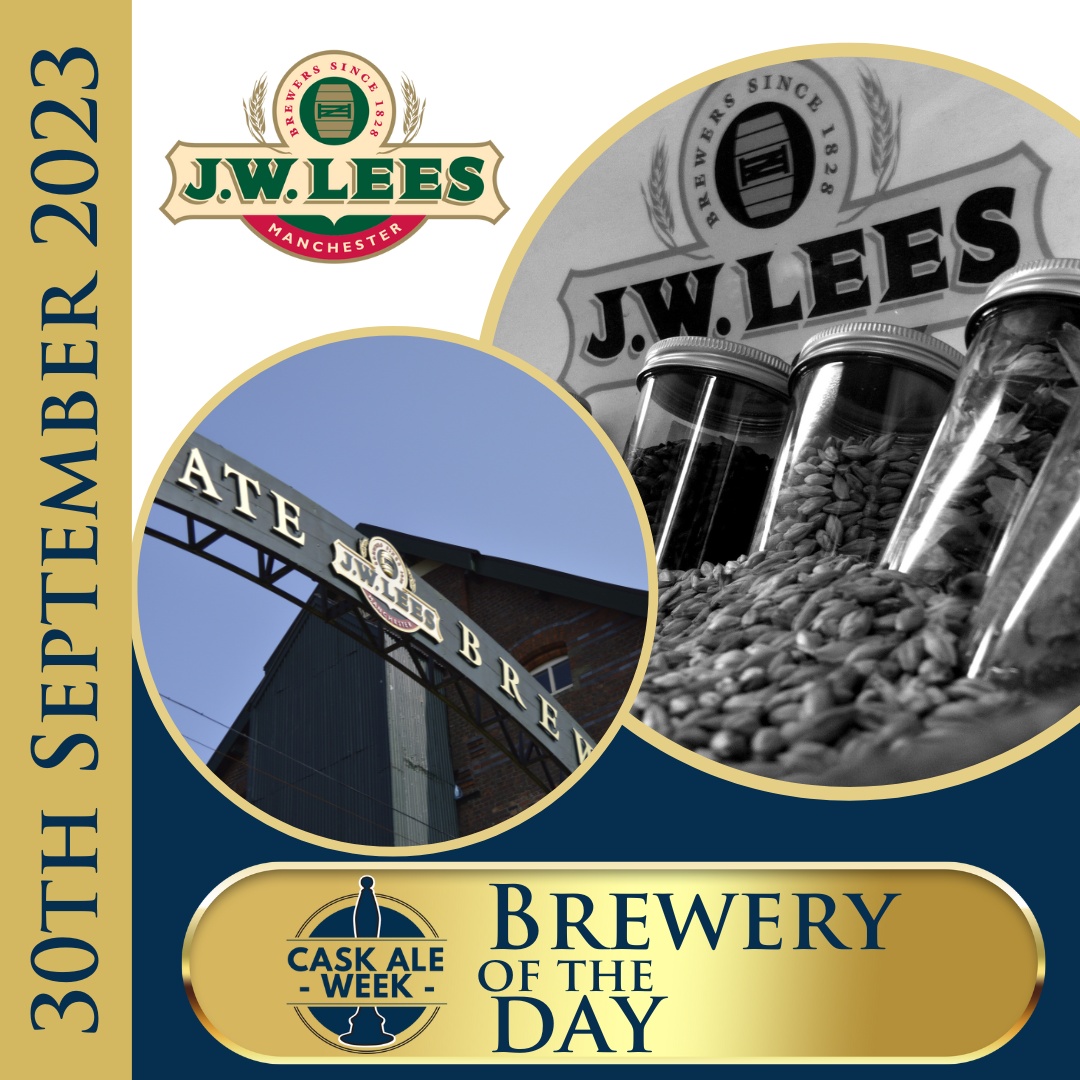 JW Lees Brewery is a well-established northern brewer with a rich history dating back to 1828. Located in Middleton, Manchester, JW Lees is renowned for its commitment to producing high quality traditional ales and maintaining its status as a family owned and independent brewery.
JW Lees diverse range of ales each offer unique flavour profiles and characteristics. Some of their most popular ales include:
JW Lees Bitter- This is the brewery's flagship beer, a classic British bitter known for its balanced flavour, featuring a malty sweetness and mild hoppy bitterness.
Manchester Pale Ale (MPA) – MPA is a contemporary pale ale that offers a modern twist on traditional brewing. It's a hoppy and fruity beer with a distinctively crisp finish.
Moonraker – A golden ale with a light refreshing taste, Moonraker is known for its citrusy and floral notes, making it a popular choice during the summer months.
And whilst tradition forms a large part of the brewer's DNA, so does a thirst for experimentation. Over the years the introduction of annual seasonal ales programme, collaborations with other renowned brewers, and more recently, the birth of the Boilerhouse range demonstrate JW Lees' dedication to the spirit of innovation.
JW Lees' Boilerhouse small batch brew range is an excellent example of how the 200 year old brewer is adapting to the evolving tastes of modern beer enthusiasts by offering a selection of innovative and exciting craft-style ales alongside their classic offerings.
Whether you're a fan of traditional British bitters or more adventurous craft brews, JW Lees has something to offer every beer lover.
Find out more www.jwlees.co.uk