This brewery-of-the-day has passed.
Butcombe Original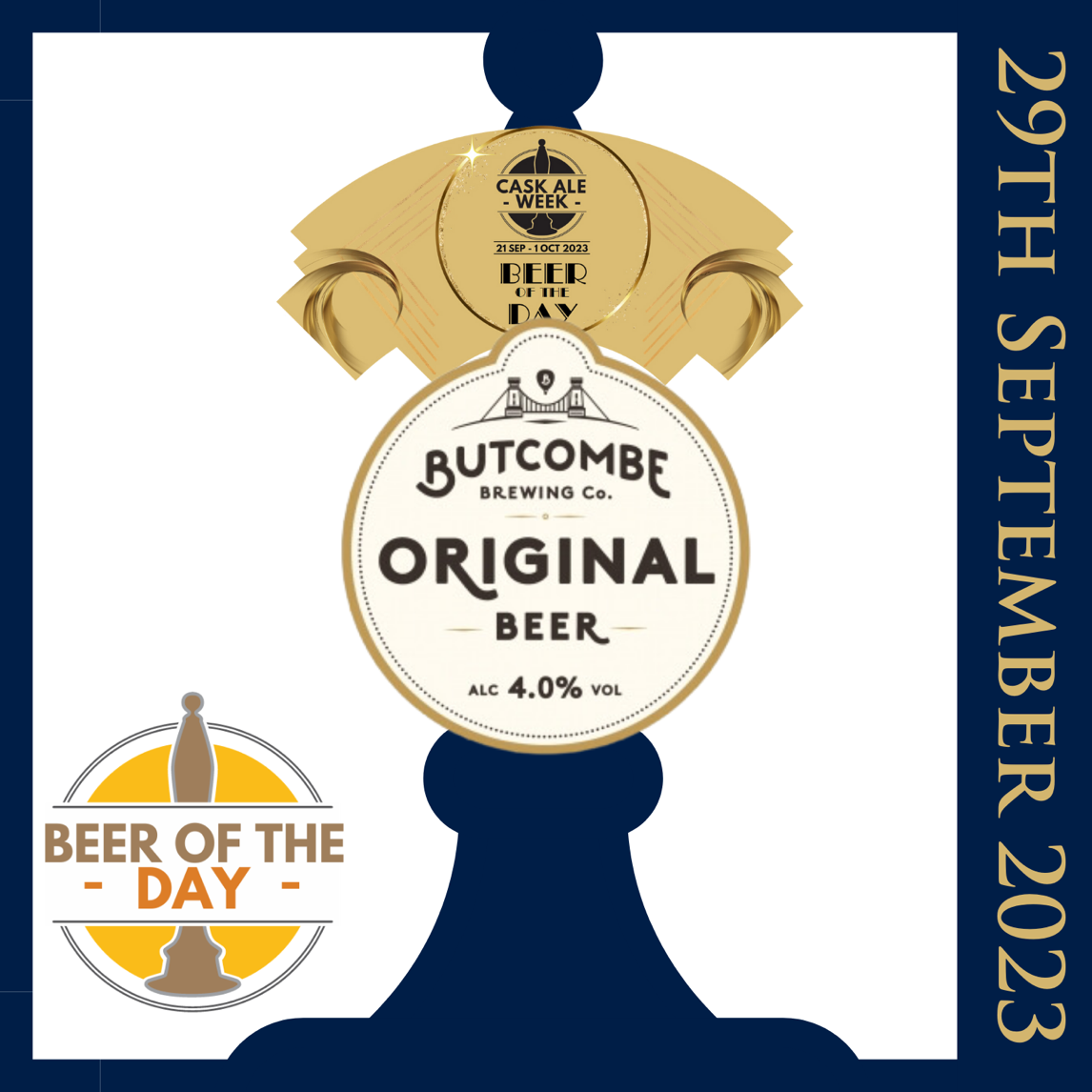 Our ninth Beer of the Day is Butcombe Brewing Co.'s Butcombe Original.
This beer recently broke into the UK's top ten on-trade cask ales!
Did you know that Amber ales make up three quarters of all casks sold in the UK? Butcombe's Original Ale has a distinctive bitter, clean and refreshing flavour which has been famous throughout the region since they created it in 1978.  It is also the second biggest cask ale in the South West!
· ABV: 4.0%
· Colour: Amber
· Aroma: Malty
· Taste: Bitter, clean and refreshing