This brewery-of-the-day has passed.
Butcombe Brewery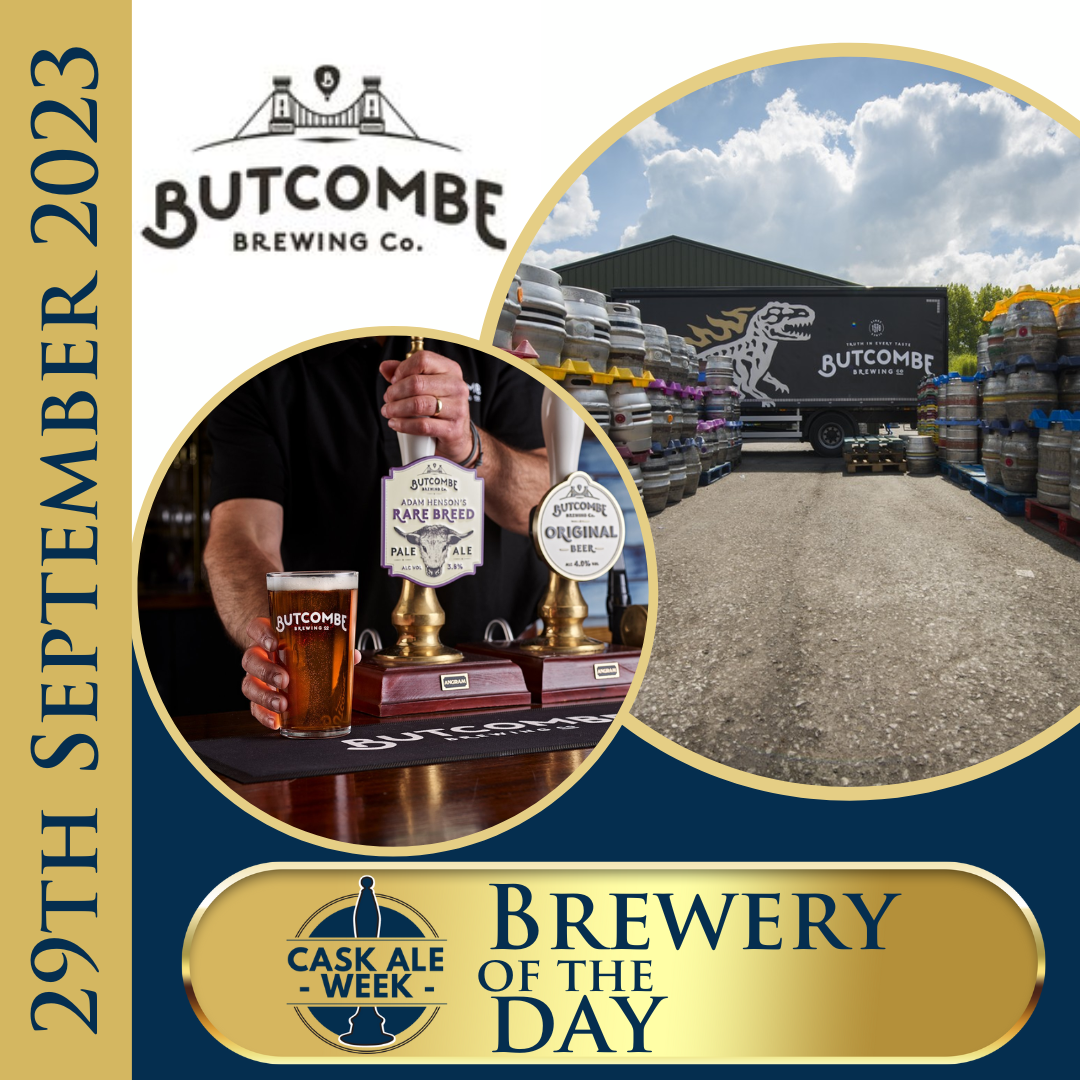 Today's Brewery of the Day is Butcombe Brewery.
Butcombe Brewery is a well-known brewery based in Bristol, Somerset. It was founded in 1978, making it one of the early players in the craft beer movement in the UK. The brewery has gained a reputation for producing high-quality traditional ales and craft beers that cater to a diverse range of tastes and preferences.
The brewery is situated in a picturesque location in the heart of the Mendip Hills, surrounded by the natural beauty of the Somerset countryside. This setting not only adds to the charm of the brewery but also influences the quality and flavour of the beers they produce.
It takes pride in using the finest ingredients to craft their beers. They use locally sourced malted barley and hops, ensuring a connection to the region and supporting local farmers and suppliers. The careful selection of ingredients and their brewing process contribute to the distinctive and appealing flavors of their beers.
Some of their popular and award-winning beers include Butcombe Bitter, Butcombe Gold, Butcombe Rare Breed, and Butcombe Brunel Atlantic IPA. These beers showcase a range of styles and flavours, from traditional British ales to modern craft brews, catering to a wide audience of beer enthusiasts.
In addition to their standard range of beers, Butcombe Brewery often releases seasonal or limited-edition brews, allowing beer aficionados to explore new flavors and experiences. They have also ventured into creating ciders and other beverages, showcasing their dedication to innovation and diversity in their offerings.
Butcombe Brewery not only focuses on producing exceptional beers but also emphasizes sustainability and environmental responsibility. They strive to minimize their environmental footprint by implementing eco-friendly practices throughout their brewing process.
Their commitment to quality, tradition, sustainability, and innovation has helped Butcombe Brewery establish itself as a prominent name in the British brewing scene, and their beers are enjoyed by both locals and beer enthusiasts across the UK and beyond.
Find out more – www.butcombe.com