This brewery-of-the-day has passed.
Arkell's Brewery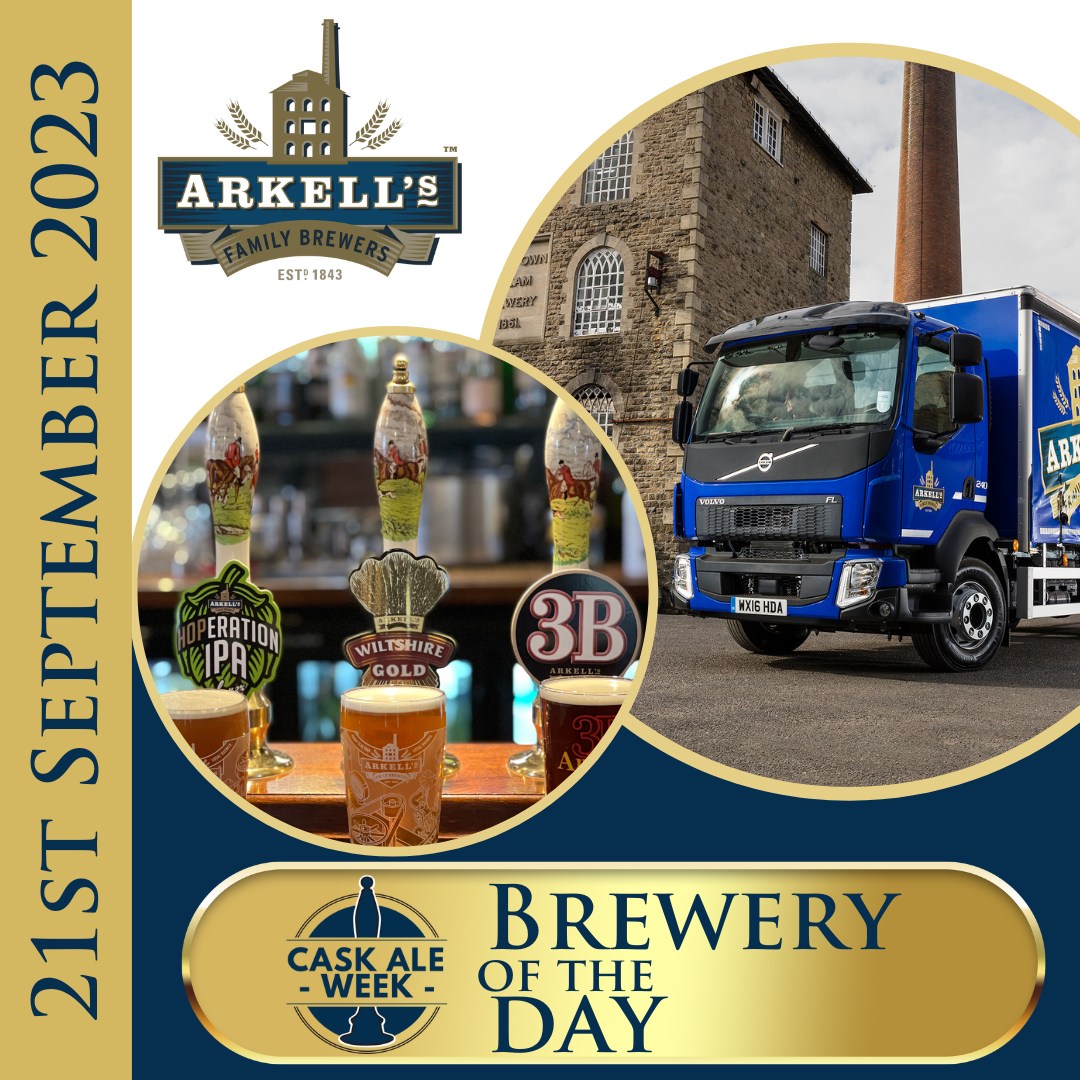 Arkell's Brewery have been chosen as our Brewery of the Day for the first day of Cask Ale Week.  They are great ambassadors of cask and this year they are celebrating a remarkable 180th birthday.
Founded by John Arkell in in 1843, this family-owned brewery has remained true to its roots. The beer is still brewed in much the same way as it was when John Arkell first made it in 1843 and the brewery buildings seem untouched by the passing years.
Today, the Arkell family work at the brewery alongside generations of other local families, brewing real ale and looking after nearly 100 pubs across Wiltshire, Gloucestershire, Oxfordshire, Berkshire and Hampshire.
Arkell's ales include award-winning beers such as Wiltshire Gold, 3B, and Hoperation IPA. Special ales are brewed regularly, with Head Brewer, Alex Arkell, keeping the art of craft ale alive, offering drinkers new tastes and flavours all hand made in their traditional brewery.
To find out more about them, www.arkells.com
To book onto one of their brewery tours, click here.
Arkell's Ale Trail on the CaskFinder app
Have you joined the Arkell's 180th Anniversary Ale Trail on CaskFinder? Visit just over 80 pubs and WIN some fantastic prizes. Prizes include:-
Prize for 10 scans – A limited edition 180th polo shirt
Prize for 20 scans – Two packs of Arkell's bottled beer
Prize for 30 scans – An Arkell's goody bag
Prize for 50 scans – A one night's stay in a double room at an Arkell's managed pub
Prize for 75 scans – A meal voucher for two
Prize for 83 scans – A private brewery tour for five people hosted personally by Alex Arkell, followed by a pub lunch and take home beer.
Click here to download the CaskFinder app.