This brewery-of-the-day has passed.
Arkell's 3B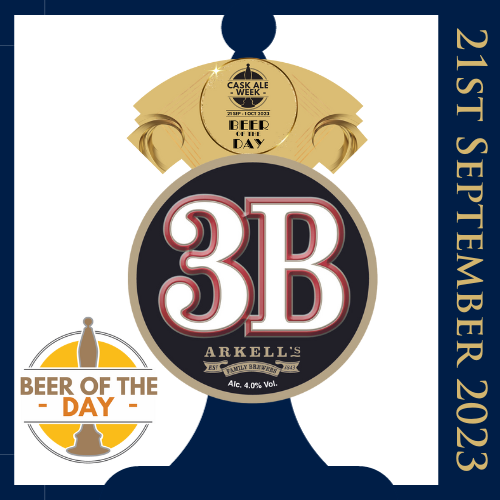 Today's Beer of the Day is 3B by Arkell's Brewery.
Beer of of the Day judge for the first day of Cask Ale Week is Simon Martin, Founder of the Real Ale Guide on YouTube.
Simon says:
"The reason I chose 3B is not only for it's historical relevance to British cask ale, but for taste"
3B is Arkell's best selling and oldest brand. They've been brewing it since 1910! A classic English best bitter, originally known as Arkell's Best Bitter Beer and affectionately known as BBB or 3B by customers ever since. A copper coloured ale with a pleasant fruity and malty nose. It has a lingering bittersweet flavour of balanced Maris Otter malt, traditional Fuggles, and Golding hops. ABV: 4%.
Find out more by visiting here.